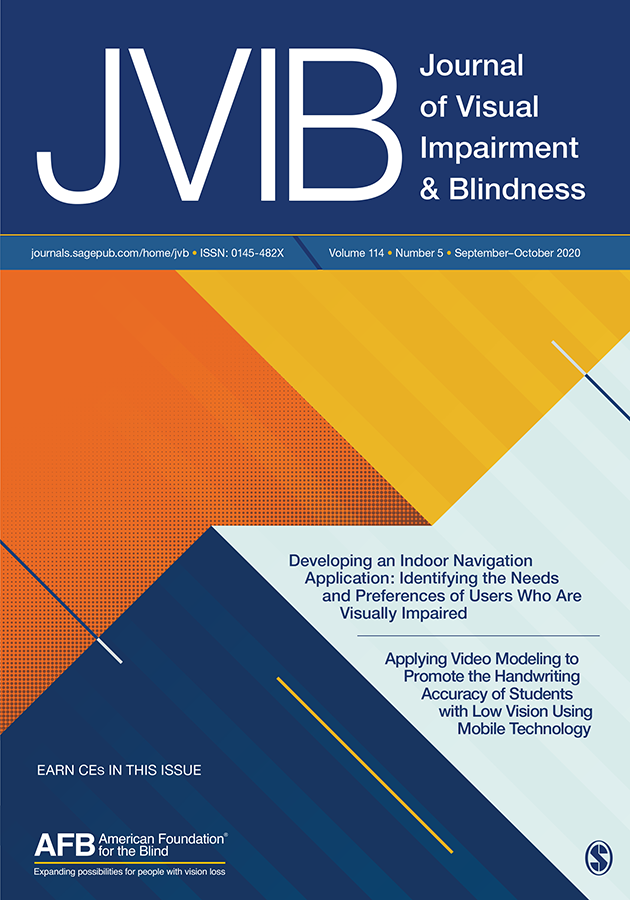 As an AER benefit, members receive a subscription to the Journal of Visual Impairment & Blindness (JVIB), the international peer-reviewed journal of record in the blindness field and the official journal of AER. JVIB is published by the American Foundation for the Blind six times a year. All membership categories except for Associate members qualify for the subscription.
If you are having trouble accessing JVIB, please click on the link above
. Then click on the link called Access JVIB Here.
From here, you will be directed to the Journal's site, and will have full access to the current issue as well as any archived issues.